Leonardo Delgado
Self-Defense Classes
We are kicking off another session of the Self-Defense classes which focuses on self-defense situations and strategies for men and women using Jiu-Jitsu techniques.
Classes are held on the 1st Friday of each month at 7 pm.
Course Details
Price: $25 Per-class, Drop-in Fee.
Leonardo Delgado Jiu-Jitsu
Academy Self-Defense Classes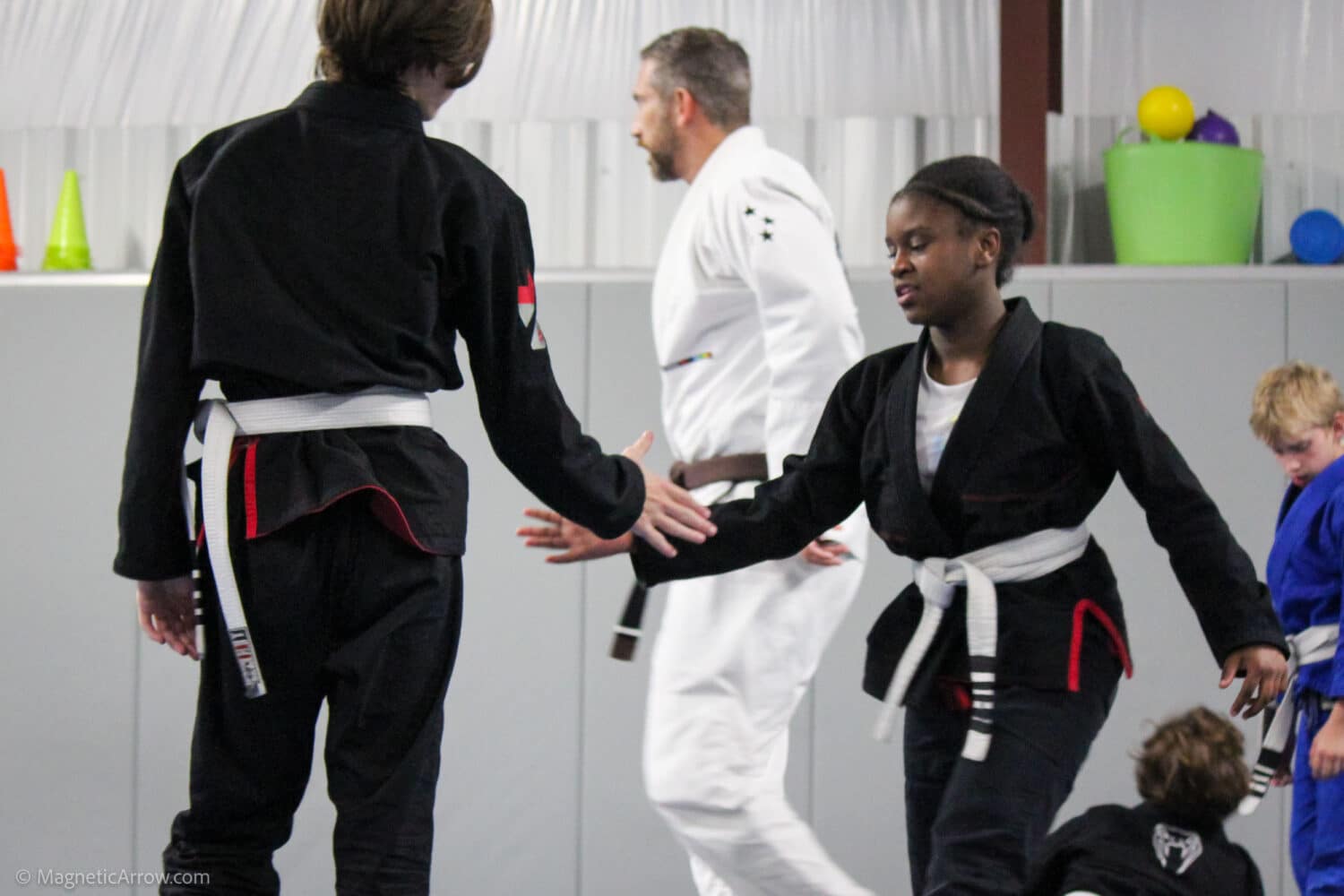 Course Overview
Brazilian Jiu Jitsu is a fun and exciting sport, as well as a great system for use in real world self-defense situations. Many have no aspirations for competition but would benefit greatly from martial arts training. Therefore we are starting a self-defense class with Jiu Jitsu as the foundation for the curriculum. A great introductory class for those that have been interested but hesitant to start or a great complement to your current training. If you have ever wondered how you would respond or felt like you were not prepared to defend yourself or your family, this is the class for you. No previous experience is required, and everyone is invited to come try a class. We will discuss and practice common self-defense scenarios as well as options to avoid dangerous situations altogether. Classes will be held in a safe, controlled, and cooperative learning environment and is open to men and women ages 15 and above. This is a great activity for families to attend. The attire is comfortable gym clothes but no jewelry. A gi is acceptable wear but not required for class.
Classes will be on the 1st Friday of each month, at 7 pm with the first class beginning on March 3rd, 2023. If you are currently a Jiu Jitsu student this class is included in your membership. If you are not currently a Jiu-Jitsu student there is a small drop-in fee of $25 per class. We look forward to seeing everyone there and having a great class!
Sign up for our next class today!