Get The Results You Want Through G.R.I.T Fitness Classes!

If you've struggled to achieve your fitness goals in the past, it isn't your fault.
Our team at American Martial Art Academy is here to empower you with the tools you need to find lasting success. Our Fitness Classes are designed with your busy schedule, your needs, and your goals in mind in order to produce the best possible results. Join us in D'Iberville to take on a dynamic, high-energy fitness routine perfect for anyone looking to lose weight, build lean muscle, or enjoy the motivation and accountability that come with being part of a supportive fitness community.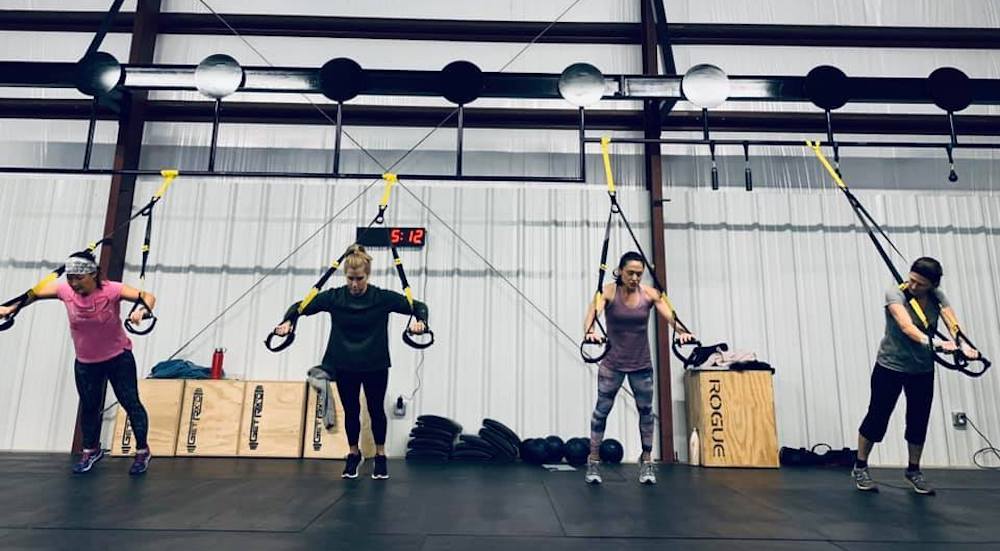 Join us for our next G.R.I.T. Fitness Class or simply fill out the form below to learn more!
So You're Into Fitness Classes, Now What Is G.R.I.T.?
G.R.I.T. stands for Group Resistance Intensity Training. Our Fitness Classes are designed to promote lasting results, and to help you get them as quickly as possible. Our team at American Martial Art Academy is made up of martial arts professionals who have an extensive knowledge of health and wellness, so you can trust us to give you expert guidance, ongoing support, and to deliver on real results.
Our mission is to help men and women across the D'Iberville, Biloxi, and Ocean Springs areas become the best they can be by empowering them with knowledge, giving them access to an intense workout through our Fitness Classes, and by making our program accessible to people of all ages and abilities. We don't want you to just be happy with your results -- we want to help you thrive.
Join us for G.R.I.T. Fitness Classes and take on:
Torch hundreds of calories per training session
Create sustainable, long-term fitness
Build self-confidence, self-esteem, and discipline
Engage with a supportive and passionate fitness community
Try Out The Best Fitness Classes In The Biloxi Area!
No matter whether you're a hardcore fitness junkie or if you're making a renewed commitment to your health and wellness, our professional team at American Martial Art Academy is happy to offer you the chance to take on our G.R.I.T Fitness Classes and get the results you've been dreaming of. With our convenient location in D'Iberville, we proudly serve the Biloxi and Ocean Springs communities with accessible, high-quality fitness and martial arts training!
Reserve your spot today or fill out the short form below to get more information!