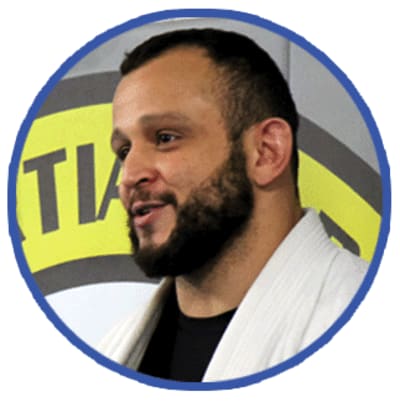 Leonardo Delgado
Born in Rio de Janeiro, Brazil Professor Leonardo is a 2nd degree black belt. He started in martial arts at 8 years old with Judo that taught him resilience, discipline, and focus. At the age of 15 he started training Jiu-Jitsu and discovered that was what he wanted to do for the rest of his life, but coming from a traditional family in a time when BJJ was not nicely looked upon, his dream was not an option at first.
One thing martial arts taught him was to never give up. After following a different path in life – college, corporate job, etc – Professor Leonardo left his life in Brazil behind and decided to pursue his true dream: in 2015 he moved to the U.S. to become a full-time athlete/instructor.
With a passion for teaching and competing, Professor Leonardo strives to deliver not only the best instruction, but also to help his students become stronger, smarter, and more confident – in BJJ and in life.
Here are some of his accolades:
- IBJJF Top 3 Ranking Master 1 --> Gi season 2018/19
- IBJJF Top 3 Ranking Master 1 --> NoGi season 2017/18
NoGi
2017 IBJJF World Champion NoGi
2017 IBJJF Pan American Champion NoGi
2x IBJJF American National Champion NoGI (2017/18)
2014 CBJJ Brazilian National Champion
Multiple times IBJJF Open Champion
Gi
2019 IBJJF Europeans Medalist
2017 IBJJF Pan American Medalist
2015 IBJJF World Master Medalist
Multiple times IBJJF Open Champion